Price 1 480 000 PLN (7 898,00 PLN / m2)Price to be negotiated

Przemyśl, parterowy dom wolnostojący z ogrodem, o pow. użytkowej 187,4 m2, wysoki standard, otoczony niską i wysoką zielenią, z zimową ogrzewaną oranżerią, patio, miejscem grillowym, z piwniczka na... More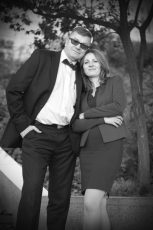 The Alicja Galiszkiewicz i S-ka S.J. Real Estate Agency was established after many years of work in the real estate business. Armed with the knowledge of all the operating methods of Przemyśl real estate agents, we decided to establish our own agency which would be capable of meeting the demands of all our clients.
The hallmark of our Agency is not only professionalism and expertise in the real estate business but also a comprehensive service with the widest range of real estate agency services.