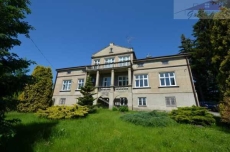 Price 650 000 PLN (1 625,00 PLN / m2)
Offer no. 17/2609/ODS
Total area 400 m2
UWAGA NOWA NIŻSZA CENA. Do sprzedaży piękny stylowy dworek datujący się z lat 1870 ? 90, położony na pięknej 18,94 ar działce położonej przy ul. 29 Listopada. Obiekt do niedawna pełnił funkcję przedszkola. Do nieruchomości tej przylega druga niezabudowana działka o pow. 19,59 ar, która pełniła dotychczas funkcję ogrodu zabaw dla dzieci. Obie... More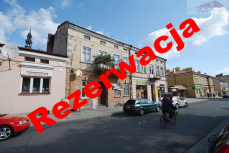 Radymno


House for sale with the area of 500 m2

Price 160 000 PLN (320,00 PLN / m2)
Offer no. 825/2609/ODS
Total area 500 m2

Radymno, ul.Rynek 4 - kamienica o pow. użytkowej 222,80 m2, w centrum miasta, w najlepszej lokalizacji do prowadzenia działalności gospodarczej na parterze oraz zamieszkiwania w tylnej jej części na parterze oraz na I piętrze. Z budynki roztacza się widok na Rynek Starego Miasta, okoliczny skwer.Z tyłu budynku znajduje sie ogród oraz...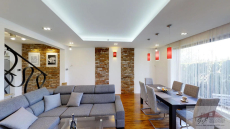 Price 799 000 PLN (4 023,00 PLN / m2)
Offer no. 19492/191/ODS
Total area 199 m2
Komfortowy dom w zabudowie szeregowej w bardzo dobrej lokalizacji - Centrum Grodziska Mazowieckiego.Zobacz tą nieruchomość w widoku 3D - https://my.matterport.com/show/?m=reMRdGii9DRDom z poddaszem użytkowym o powierzchni całkowitej 198m2 wybudowany w 2009 roku.Całość bardzo funkcjonalna.Parter domu stanowi: salon połączony z jadalnią, z... More